Greg Ristow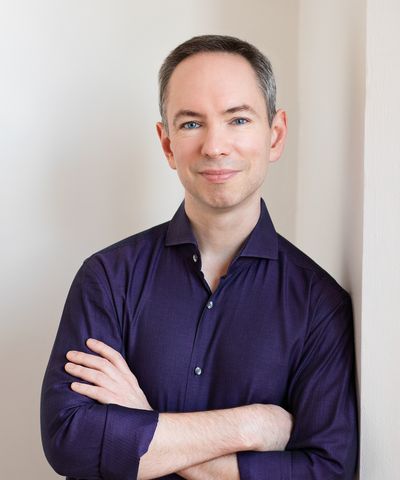 Dr. Gregory Ristow, uTheory founder and lead developer, is associate professor of conducting at the Oberlin Conservatory of Music. In the summers, he is on the faculty of the Interlochen Arts Camp in Interlochen, Michigan, where he teaches eurhythmics, music theory and choirs.  He previously served as instructor of Eurhythmics and Aural Skills and director of the Eastman Summer Dalcroze Institute at the Eastman School of Music, and as director of choral activities at DePauw University and Lone Star College-Montgomery.
Greg holds a Bachelor's of Music in music education from the Oberlin Conservatory, a Master's in Music in Choral Conducting and Master's of Arts in Music Theory Pedagogy from the Eastman School of Music, and a Doctor of Musical Arts in Choral Conducting from the Eastman School of Music.
His writing on music theory pedagogy has appeared in the Journal of Music Theory Pedagogy, Theory and Practice, and the American Dalcroze Journal. He has conducted with the Indianapolis Chamber Orchestra, Houston's Foundation for Modern Music, the Voices chamber choir in Rochester, N.Y., as artistic director of Encore Vocal Arts in Indianapolis, and as assistant conductor of the Gregory Kunde Chorale in Rochester. He has sung with the Houston Chamber Choir, Houston's Mercury Baroque, Quire Cleveland and Cleveland Chamber Choir, and has been called a performer with "star quality" who was "striking whenever he appeared on stage" (Indianapolis Examiner).
David Newman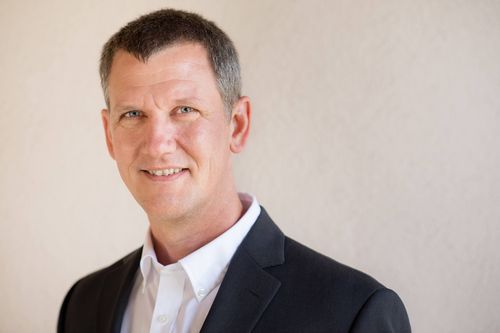 David Newman, uTheory author and developer, teaches aural skills, music theory and voice on the faculty of James Madison University. He previously taught at University of California Davis, San Jose State University, University of Virginia and Shenandoah Conservatory. He holds a Bachelor's of Music in Voice Performance and a Master's of Music in Voice Performance and Pedagogy from Westminster Choir College, where he studied theory and composition with Stefan Young, Anthony Kosar, Joel Phillips and Ronald Arnatt.
David is famous for his educational songs on YouTube, which have received millions of views. He released his music theory songs in a 2019 album, "The Well Trained Ear," which can be heard in their earlier incarnations on his YouTube channel. A fan of Gebrauchsmusik, he also composes for church and school.
David maintains an active performing career as a classical singer. He has been hailed as "electrifying" by the Washington Post, and The Philadelphia Inquirer praised his "eloquent, emotional singing." David has performed with The Bethlehem Bach Choir, the Santa Fe Bach Festival and The Honolulu Symphony. His European appearances include the 2003 Berlioz Festival in Paris, Ensemble Aziman in Sarrebourg and Metz and Opera Lafayette at the Opera Royale in Versailles. He has appeared regularly as a guest artist with the Four Nations Ensemble, in performances in Lincoln Center and Merkin Hall, and also with the Spoleto Festival, Opera Company of Philadelphia, Metropolitan Opera Guild, Opera Birmingham, Philadelphia Orchestra, and the Russian National Orchestra. He can be heard on the Philips, Dorian, Analekta, K617 and Naxos labels.
Leah Sheldon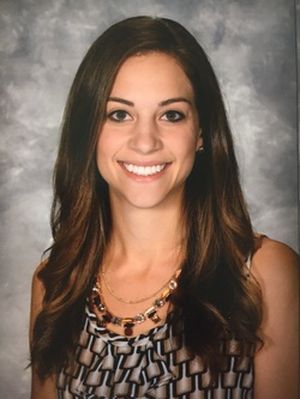 Leah Sheldon, Head of Teacher Engagement for uTheory, is an experienced public school music educator. She holds a Bachelor of Music Education from Baldwin Wallace University, Conservatory of Music.
Leah has served as a middle school and high school band director, assistant marching band director, and kindergarten through 4th-grade elementary music teacher. In 2018, Leah was recognized by her educational peers and students in receiving the Teacher of the Month award through Partners in Education. In addition to her classroom teaching, Leah has experience establishing and managing a sought-after private piano studio.
Leah is passionate about helping teachers incorporate technology into the classroom that meets the needs of today's learners. Throughout her career, she has developed curricula with this mindset, grounded in the pedagogies of Orff and Kodály, focused on fostering independent musicians through understanding age-appropriate theory concepts.