The overall score for skills shown on the dashboard is the average of the score calculations for every required skill.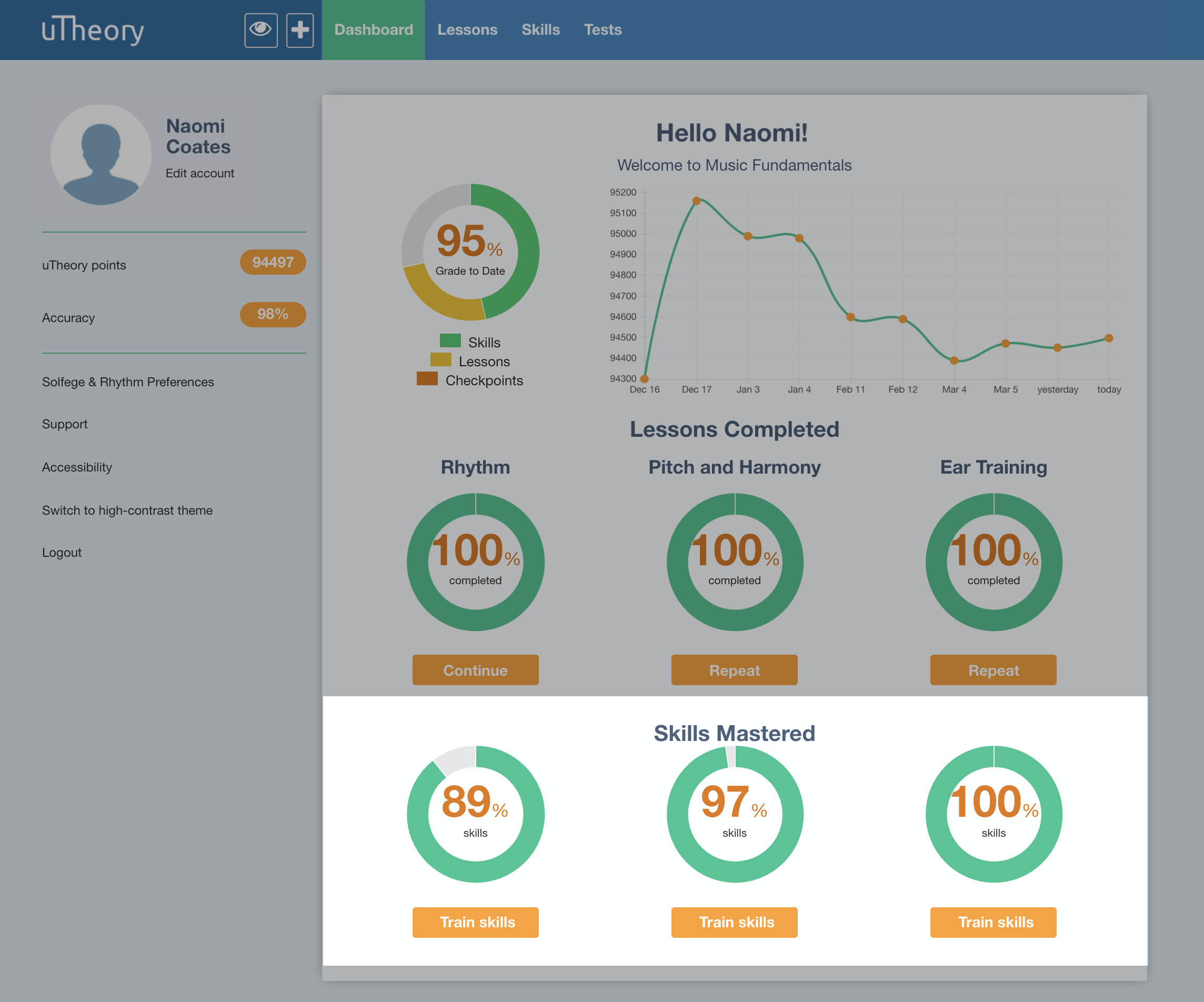 This average does not include skills that are made optional or hidden from students, but does count all required skills – so, if a student hasn't yet started a required skill, it's scored as 0% and averaged into the overall as such.
How are the skills scored?
Each skill is scored according to this formula:
((questions answered/required number of questions) *(speed + accuracy)) / 2
To see a breakdown of each skill score for a student, head to the student detail page by going to Teach → Classes → Students and click on the student's name.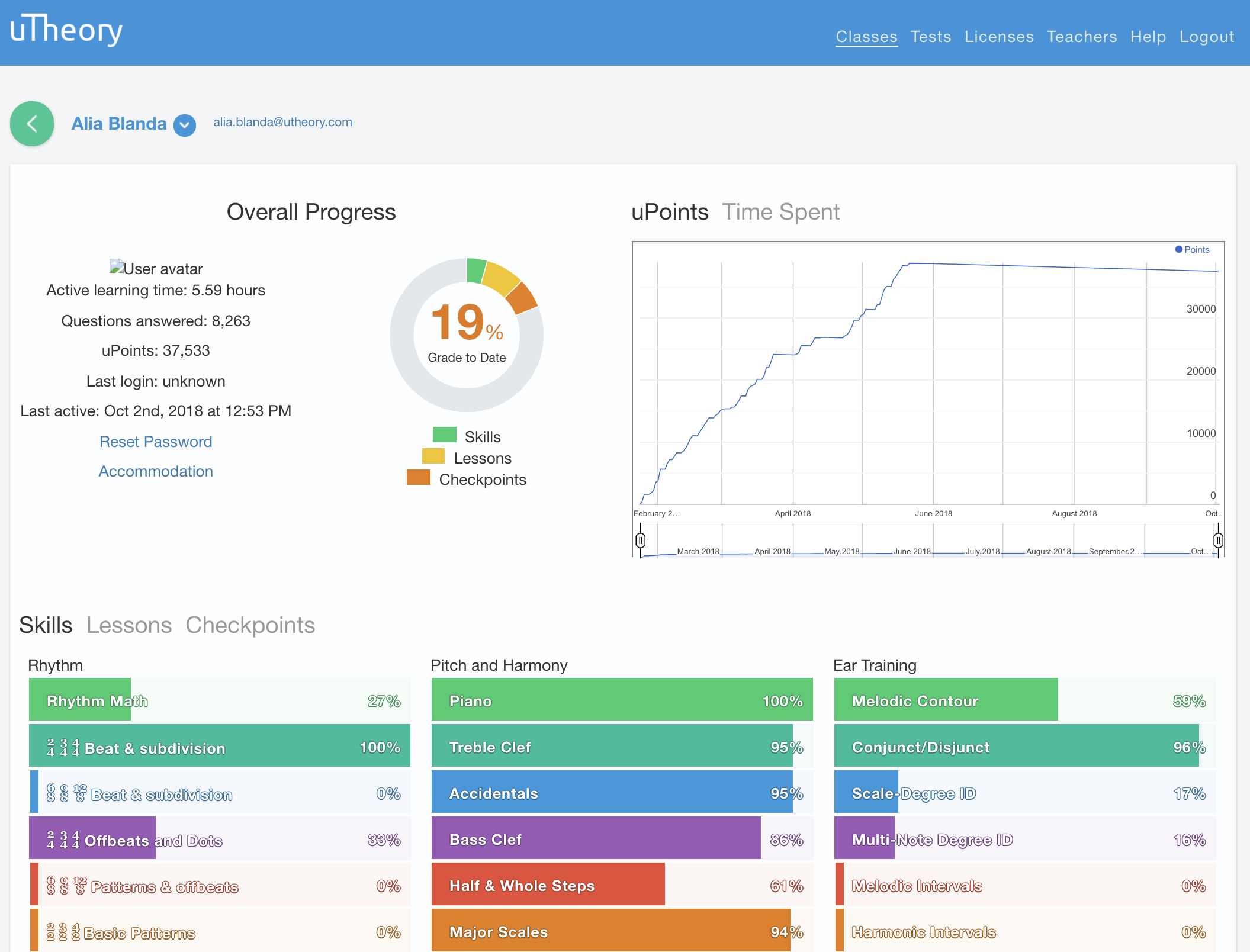 Then, click any skill to open the skill detail page: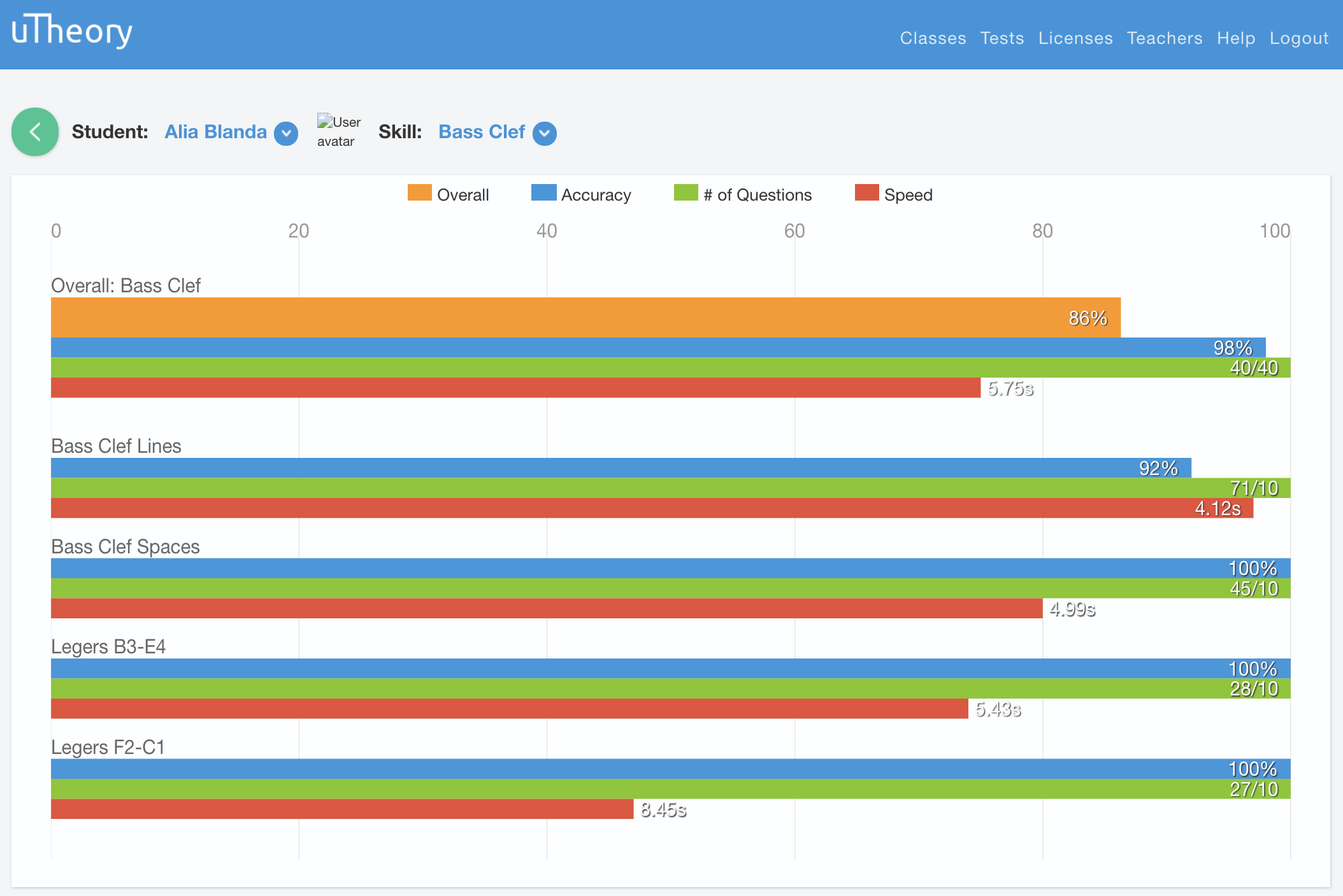 Here you can see the student's accuracy, number of questions answered out of the required amount, and speed if applicable. By hovering over a bar in the graph, you can see whether the element indicates mastery, or if the speed is too slow, for instance. If a student is learning material for the first time, they will typically need much more practice than the minimum number of questions needed to demonstrate mastery. Seeing large numbers of questions answered, far more than what's required, is normal.