Go to uTheory → Teach → Classes → Students to open the grade spreadsheet for that class.

On the spreadsheet, you can scroll up or down, left or right to see more students and columns. The students' names and column headings will always stay in view.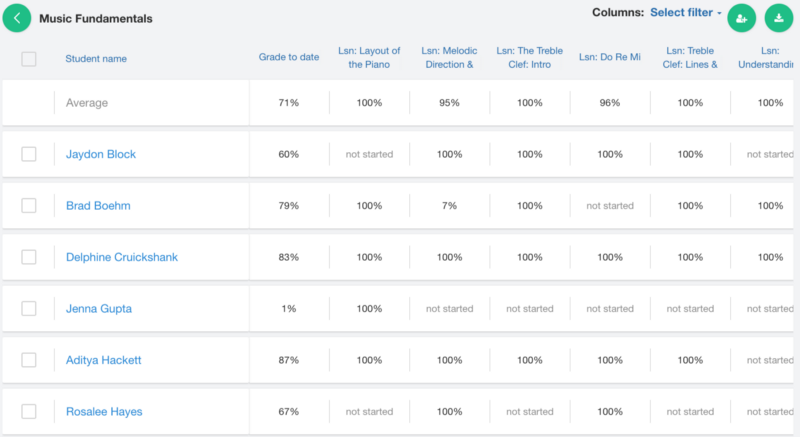 Click on a student's name to go to their student detail page.
Select a filter to view, for example, a particular topic such as Pitch and Harmony lessons and skills, or drill down even further to view only Pitch and Harmony skills (or Pitch & Harmony lessons, or Rhythm lessons, etc.).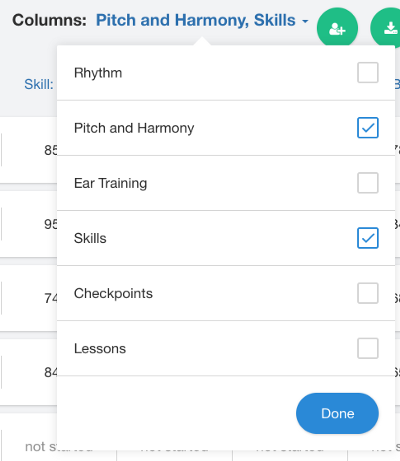 Click the name of a lesson or skill in the column header to view the class detail page for that specific lesson or skill. The class detail page layout is designed to give an at-a-glance overview of how a class is doing, and to make it possible to identify particular areas in which a full class needs reinforcement.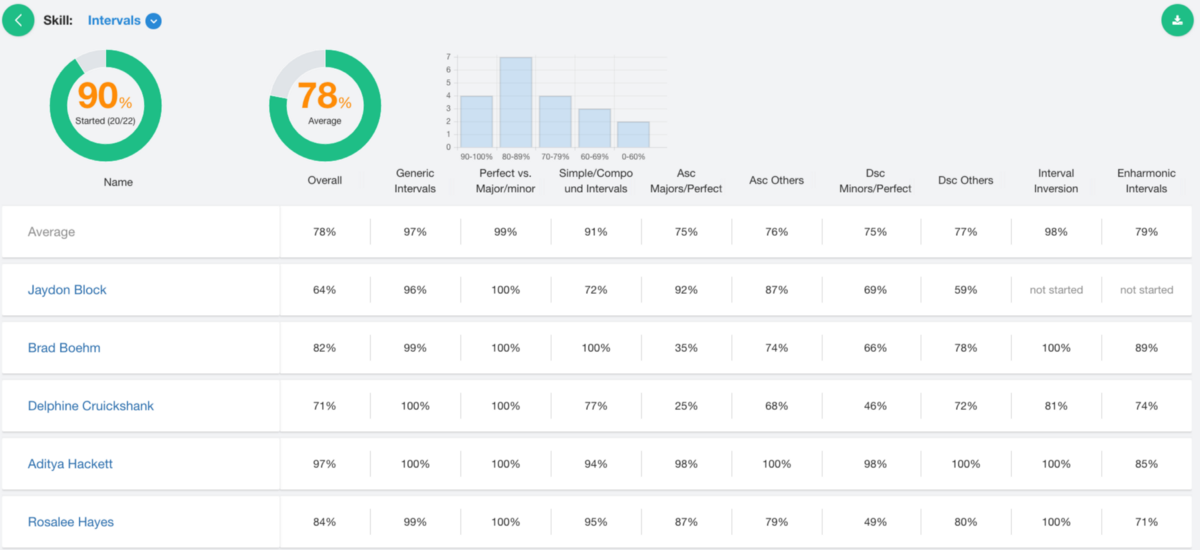 Download grades as a .csv spreadsheet by clicking the save button.