Go to uTheory → Teach → Classes → Students and click any name to open the student detail page.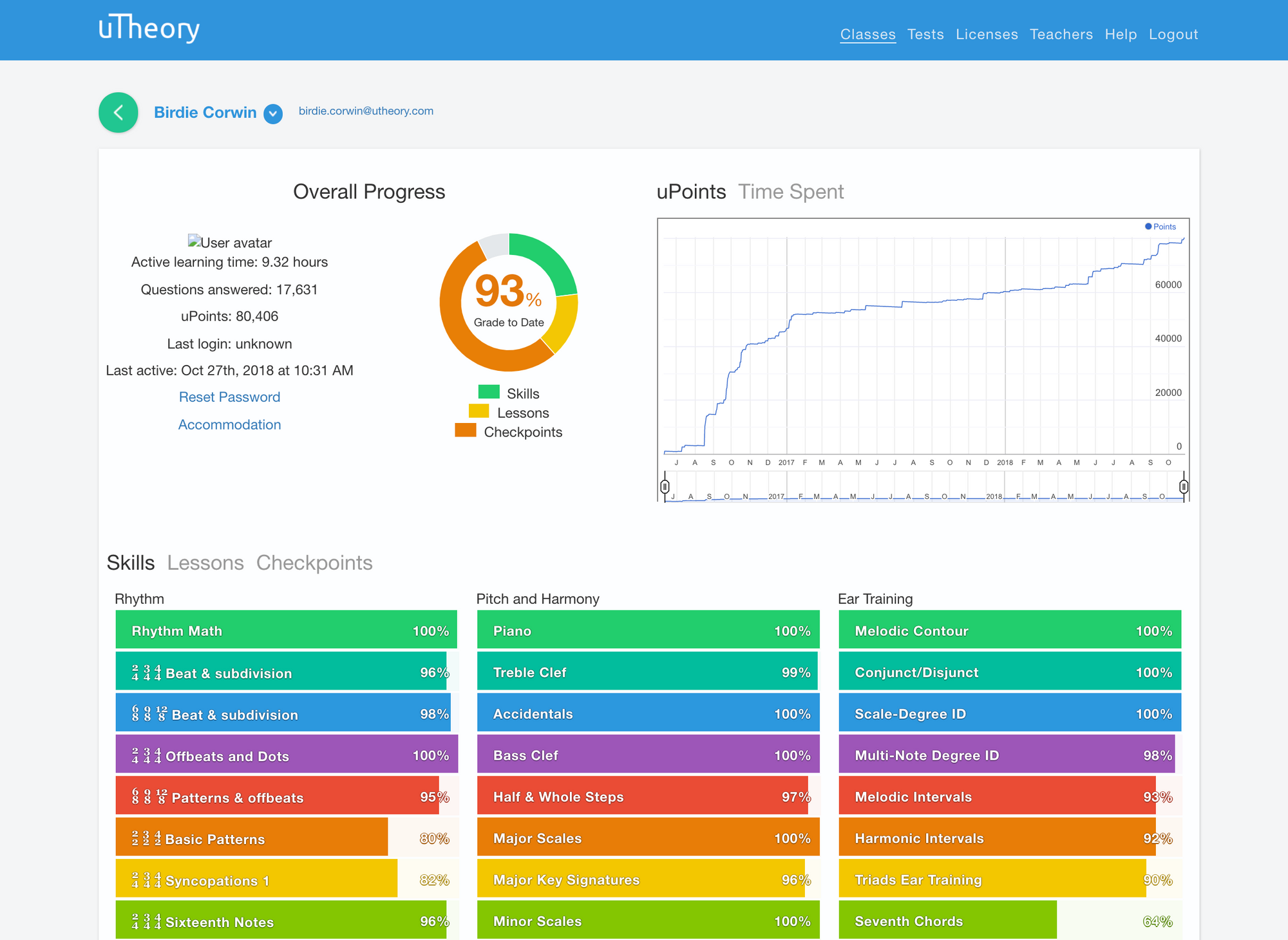 On the student detail page you can see the student's grade, number of questions answered in uTheory, total amount of time spent in uTheory, last login, and uPoints earned. Click on Time Spent to change the graph from uPoints to show time spent in uTheory per day.
You can also set individual accommodations for time and accuracy by clicking Accommodation below the student's information, and reset a password if a student has forgotten it.
Clicking on any skill at the bottom of the student detail page will open a skill detail page . Read about skills scoring and calculation here.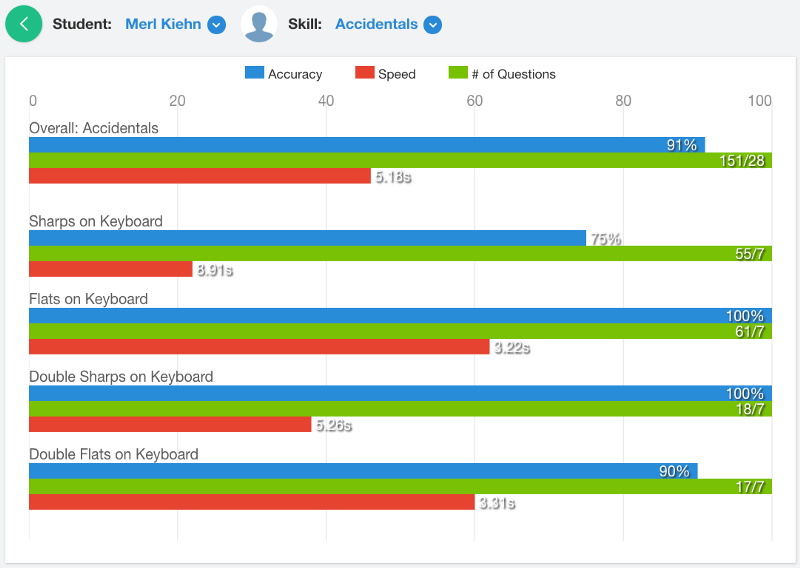 Clicking "Checkpoints" at the bottom of the student detail page will open a list of checkpoints a student has taken. You will also find any additional tests within the list of checkpoints. Clicking on the name of the checkpoint or test expands it to show each attempt a student has made:

Click to further expand to see each section and question on the checkpoint or test, along with the student's answers: